Australian Water Safety Strategy 2030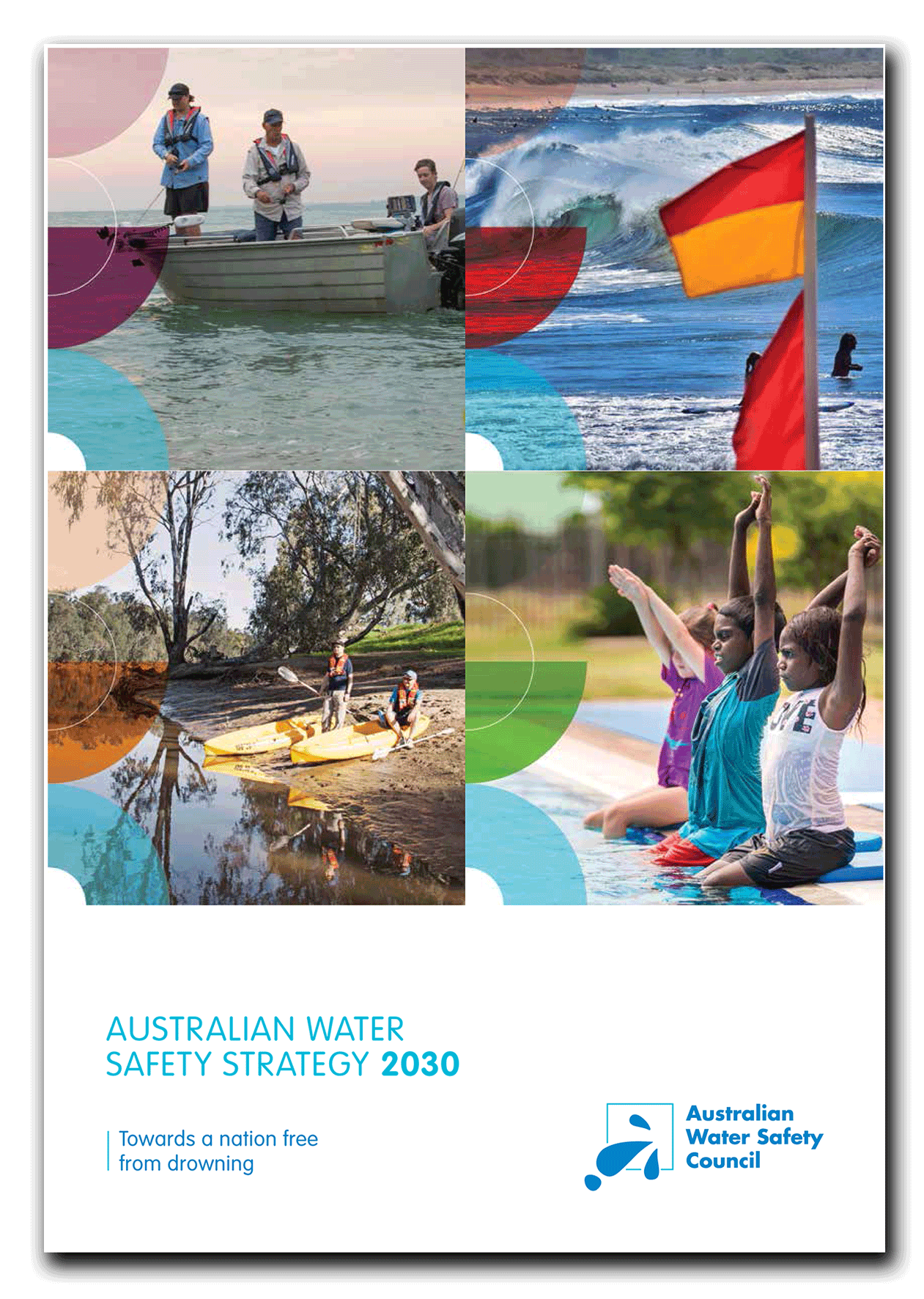 The New Water Safety Strategy by the Australian Water Safety Council has been launched and seeks to significantly cut the drowning rate in Australia.
Downloads
Click here to download the Strategy
Click here to download media release
Each year more than 280 people die due to drowning, with many more admitted to hospital following a non‐fatal drowning incident. 41% of drowning occurs in coastal environments (beaches, ocean and rocks), 36% in rivers and lakes, and 61% outside of major cities. Males drown at a rate four times that of females and one‐year‐old toddlers record the highest drowning rate of any age.
The Australian Water Safety Strategy (AWSS) plays an essential role in National, State and Territory, and community approaches to preventing drowning and promoting safe use of the nation's waterways and swimming pools. It outlines priority areas where Australia's peak water safety bodies Royal Life Saving and Surf Life Saving, and AWSC Members can work together to prevent drowning on beaches, at rivers and lakes, and in swimming pools across Australia.
This new Australian Water Safety Strategy seeks to raise awareness about non‐fatal drowning incidents, encourage communities to create local water safety plans and promote access to swimming and water safety skills for all Australians, including refugees, migrants and those living in regional areas.
In addition to skills, the Australian Water Safety Strategy promotes the importance of frontline water safety services, including volunteer surf lifesavers, lifeguards, and swimming instructors. The Strategy encourages extension of services, as well as innovative approaches such as the use of drones and emergency stations in remote locations.
Key findings – Australian Water Safety Strategy 2030
For every fatal drowning, there are three non‐fatal drowning incidents

Males drown at a rate 4 times that of females

One‐year‐old toddlers record the highest drowning rate of any age

Rivers and lakes account for 36% of drowning deaths

Coastal environments (beaches, ocean and rock) account for 41% of drowning deaths

23% of drowning deaths occur while swimming and recreating

61% of drowning deaths occur outside of major cities

Fatal drowning rate has reduced by 26% over the last ten years

Child (0‐4 years) fatal drowning rate has reduced by 50% over the last ten years
To stay safe around water, the Australian Water Safety Council urge all Australians to:
Supervise children at all times in, on and around water

Learn swimming, water safety and lifesaving skills

Wear a lifejacket when boating, rock fishing or paddling

Swim at a patrolled beach between the red and yellow flags

Avoid alcohol and drugs around water