News
The upcoming fire season - keeping kids safe and feeling secure:
Familiarise yourself with the Tasmanian Fire Service information on fire safety in an about the home (see links below) and ensure your child knows how to evacuate your house and where there is a safe meeting place.
In case of a fire emergency and you must leave you house quickly, pack a bag for your child that contains,
Medication they require, such as asthma treatment and prescribed medication. Some children's pain killer such as Panadol/ Nurofen - age appropriate.

A favourite toy, book, or something to comfort them that they are familiar with.

If they have a dummy, have a spare on hand.

A change of underwear.

And a tag you can pin on them with their name and some contact details.
Re-pack this bag at the beginning of every fire season and have in a place you can easily grab in an emergency.

Useful links:
School Fire Education (Tasmanian Fire Service)
Safe Transportation of Children (Education & Care Services)
The Education Council has agreed to new requirements under the Education and Care Services National Regulations (National Regulations) for providers of education and care services that offer, or arrange, transportation of children as part of the education and care service.
The new requirements will commence on 1 October 2020 in all states and territories.
Click here for an information sheet explains the new requirements for providers and their services.
Free Information Sessions for Child and Family Centres

Child Restraint Fitting & Education

Prevention of unintentional Injury in Young People

Home Safety Checklists
Kidsafe Tasmania is offering free sessions to Child & Family Centers around Tasmania. We would love to organize a time to come and visit you this term. We can customise a session to suit your needs, including a free child restraint check for parents & carers, a talk on unintentional injury prevention in young people and how has COVID change the way we do things.
With a report from the RHH Burns Unit that admission of young children has doubled during COVID with burns and other injuries such as increases in road traffic incidents, we are keen to help with information that may prevent these statistics from getting bigger.
Please contact to arrange a visit to you soon!
Watch Out for Snakes - they're about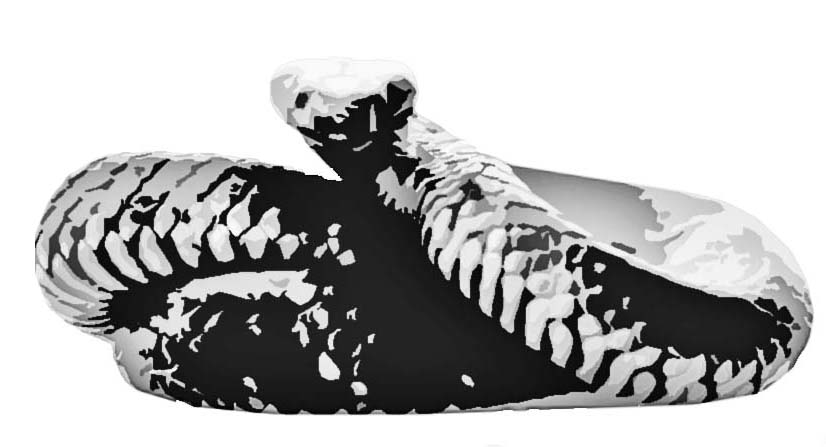 The weather's warming up and snakes are being seen around the home more often. Tasmania's snakes are particularly venomous and kids need to understand the threat of snake bites. Some things you can do:
Teach your kids to respects snakes and stay away from them.

If you see a snake, pass by at a safe distance. Never approach snakes, even if they appear to be dead.

In the bush, your kids should wear shoes or boots, take care where they walk and sit down - snakes are good at concealing themselves.

If your child is bitten by a snake, seek immediate medical attention.
Please note that Tasmanian snakes are important native mammals - and are protected by law. It is illegal to kill or harm them in any way.
Backyard Fire Safety
Backyard Fire Safety - click here or on picture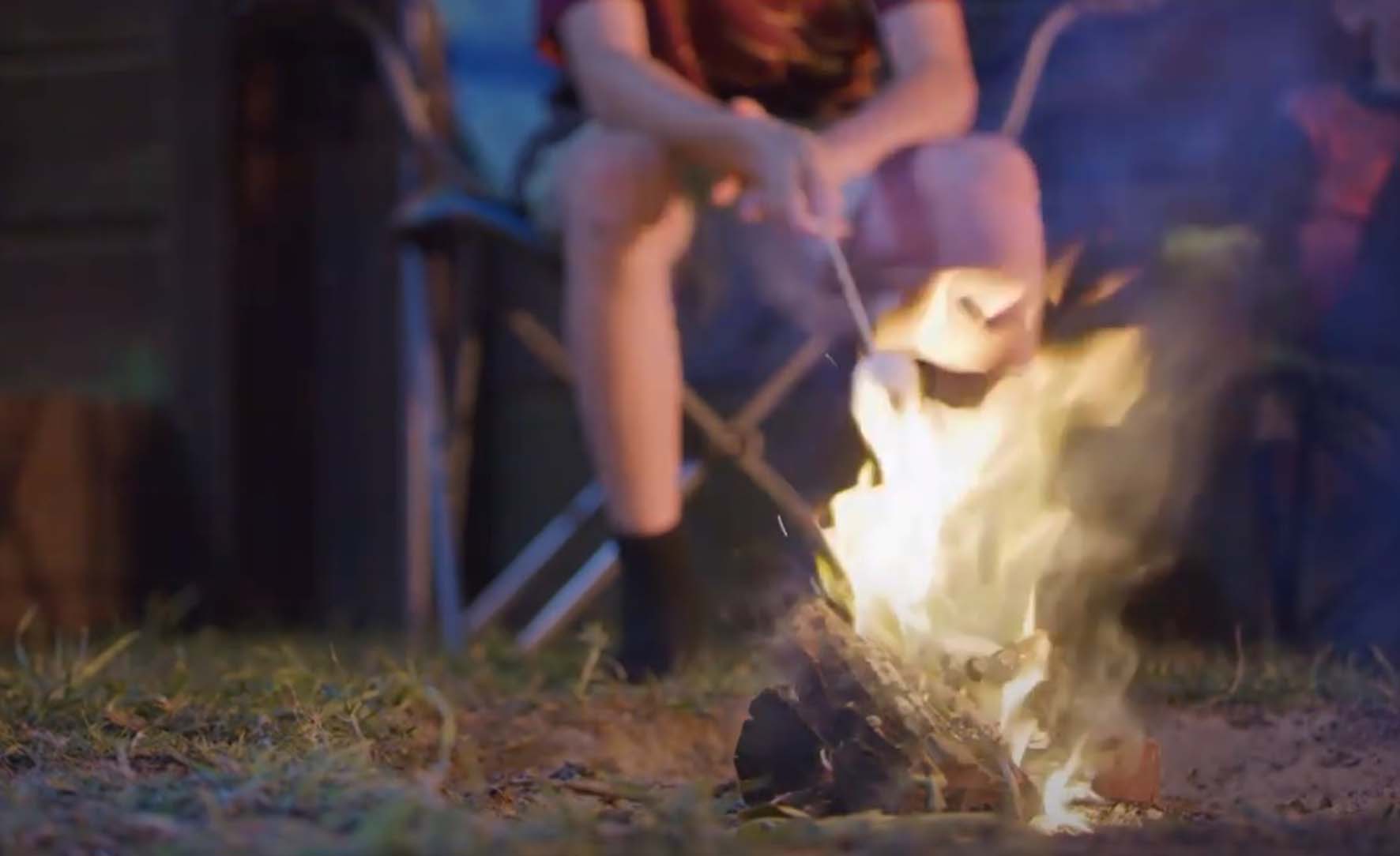 Kidsafe Queensland have released a new Kidsafe Ninja Youtube clip on backyard fire safety
Online survey - to explore parents' willingness to use
rideshare vehicles to transport your children
Monash University Accident Research Centre are interested in whether parents use their own CRS or booster seats when travelling in these vehicles.
You are eligible if you: are aged 18 years or older; have a valid driver's licence, are an active driver (i.e., at least once per week); have at least one child (aged 17 years or younger) who regularly travels in a motor vehicle with you, and are currently living in Australia.
The online survey will take about 25 minutes to complete.
Participants who complete the online survey can enter a draw to win one of five $100 gift vouchers
The survey is located at: https://monash.az1.qualtrics.com/jfe/form/SV_bK4n9DS0Pa4VvH7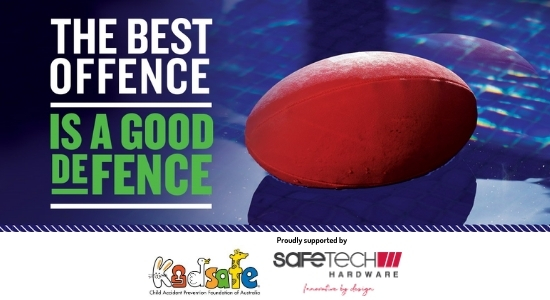 'SAFE BARRIERS SAVE LIVES' BACKYARD POOL SAFETY CAMPAIGN
When it comes to backyard pool safety, the best offence is a good defence.
Despite significant reductions in toddler drowning deaths over time, drowning continues to be one of the leading causes of accidental death for Australian children under 5 years of age. Statistics from the Royal Life Saving Society of Australia's National Drowning Report show that in 2018/19, 19 Australian children aged 0-4 years drowned. The majority of these drowning incidents (63%) occurred in swimming pools.
While pool and spa barriers can be effective in reducing the risk of drowning incidents, evidence suggests that a large number of drowning deaths are the result of barriers that are faulty, or non-compliant with Australian standards.
Kidsafe's 'Safe Barriers Save Lives' campaign urges all pool and spa owners to check their barriers and set their backyard pool defence to assist in keeping children safe in and around water. The campaign features a series of humorous skits with parents employing an over the top defence and celebrations while playing backyard sporting games with their children, to remind families that when it comes to backyard pool safety, 'the best offence is a good defence'.
'Safe Barriers Save Lives' Campaign DL Flyer
'Safe Barriers Save Lives' Campaign A3 Poster
Royal Life Saving Society Australia Home Safety Pool Safety Checklist
Embed video: https://youtu.be/UtRNgod-Jkw
The 'Safe Barriers Save Lives' campaign is proudly supported by
Weighted Blankets – are they safe?
Weighted blankets are becoming popular and readily available on the market.
Sometimes called calming, sensory or anxiety blankets, weighted blankets are essentially quilts with pockets of beads, sand, barley or other small rounds objects.
There is very little research on safety aspects of the blankets, Kidsafe make the following observations based on expert advice:
Pediatricians and sleep experts do not recommend weighted blankets for infants. Sadly, we now know that sleep positioners can be associated with infant suffocation.

Most blankets come with an age range of 4 years and up, but we would not recommend that any kids use them while sleeping, as they can be too heavy for a child to move.

Only parents, with advice from a trained occupational therapist or paediatrician, should consider using weighted blankets for their child.

Other people caring for a child should not use them without the parents' consent.

We believe the risk of SIDS may be relevant to the issue of using these blankets.

We would be cautious if the blanket came undone and the content came out - it could be a choking hazard or something that could be inhaled up the nose of a child.

Blankets should be bought only from a reputable distributor, come with a list of precautions, and have higher safety standards than other blankets on the market.
There is much information available on safe-sleeping practices for parents, including:
Raising Children website offers good information on kids sleep across age groups: Click here
Article by pediatrician Kathryn Bucklen, M.D. Click here
Carbon Monoxide Safety
"Carbon Monoxide is a silent killer," warned CEO of Kidsafe Tasmania, Jenny Branch-Allen in an article in the Tasmanian Times. Click on this link to read the full story. "Children can and do die of carbon monoxide poisoning. Carbon monoxide (CO) is a toxic gas: you can't see it, you can't smell it and you can't taste it."
The overnight charcoal grill incident highlighted the potential dangers of using appliances such as those that burn or use gas, petrol, oil, kerosene or wood, due to possible production of carbon monoxide.
It is often called the 'silent killer' as its effects can be deadly, and people can die from breathing it before they know it is there. Everyone, including animals, can die from CO poisoning. There is an even greater risk for pregnant women, unborn babies, children, the elderly as well as people with chronic heart disease, anaemia, or respiratory problems.
Kidsafe Family Day Care Safety Guidelines
New Family Day Care Safety Guidelines have been developed by Kidsafe and can be downloaded by clicking here.